Le 7 migliori serie tv del 2015
Prima che finisca l'anno mi pare una buona idea tornare con un'ultima piccola classifica. Nel 2015 il mondo delle serie TV ci ha riservato diverse sorprese e nuovi prodotti davvero interessanti e meritevoli non solo di essere ricordati, ma anche della nostra attenzione ancora per il prossimo anno e le stagioni successive. Nell'attesa di un anno nuovo che troverà sicuramente il modo di stimolare ancora di più a nostra dipendenza seriale, e visto che non mi facevo vedere da un po', ecco allora non la solita cinquina ma una lista festiva con
le 7 migliori Serie TV del 2015
.
1) Daredevil
Sarà che adoro i supereroi dall'animo combattuto e il vissuto sofferto, che fanno dei loro "doni" uno strumento di espiazione per non si sa bene quale colpa e hanno tutta la a comprensione della masochista e amante delle paturnie gratuite che è in me, ma la serie di supereroi che più mi ha convinto ed esaltato in questo 2015 è stata sicuramente quella dedicata al diavolo rosso. L'approccio poco fumettistico e un maggiore spessore narrativo, frutto di una maggiore attenzione nella sceneggiatura e nella scelta di un cast (Charlie Cox fantastico) capace di reggere il gioco della serie hanno reso Daredevil
una delle serie più godibili di quest'anno
, confermando a sempre più gente di come Netflix sia sempre più attento alle evoluzioni delle produzioni e dei gusti del pubblico in continuo cambiamento.
Ve ne avevo già parlato in termini entusiastici
quindi se ve la siete persa tocca recuperare.
Una delle cose più belle, se non la più bella, viste quest'estate. Un programmatore geniale e con evidenti disfunzioni sociali, una misteriosa organizzazione di hacker con unico obiettivo quello di sovvertire il sistema distruggendo la più grande corporate al mondo, una serie di personaggi ambigui e quanto mai strambi e una ricerca della verità sempre più incomprensibile. Mr Robot è la serie sul mondo degli hacker a metà tra un trip allucinogeno e un affresco del mondo in cui viviamo quanto mai realistico.
Remi Malek
perfetto nella parte dell'asociale e dotato hacker, si conferma come una delle rivelazioni di quest'anno. Insomma, come detto anche mesi fa, ci piace lui, ci piace Mr Robot, ci piace persino Christian Slater che vuol dire che
questa serie è proprio una figata
.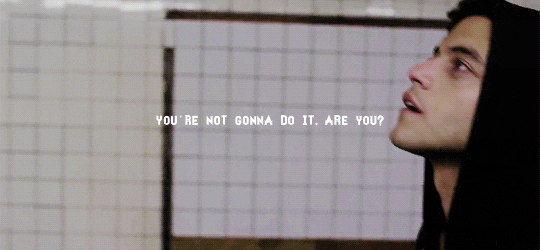 3) Narcos
"Plata o plomo?" state of mind. La vita di Pablo Escobar raccontata in una serie che non lascia niente al caso e tratteggia in maniera attenta e accurata, senza nascondere gli orrori e la violenza della vita del re del narcotraffico, la figura di uno dei più grandi criminali della storia. Narcos è una serie intensa, ogni episodio è un'immersione totale nella storia di un Paese come la Colombia, strettamente intrecciata a quella dell'uomo che detterà le leggi del narcotraffico per tutti gli anni tra '70 e '80 e che con le sue azioni ne determinerà l'andamento politico, economico e sociale, ma anche nelle vite degli uomini che ne sono coinvolti. Accanto a Wagner Maura, che interpreta il boss della droga, appaiono Pedro Pascal e Boyd Holbrook, nei panni degli agenti federali impegnati nella cattura di Escobar, in una caccia al criminale ad alta tensione che lascia spazio al confronto e alla riflessione sulla figura di Escobar, criminale spietato ma anche uomo con le sue debolezze e miserie. Narcos è una serie tosta e e diversa da ogni altra serie dedicata al mondo del crimine, qualcosa che non avete visto e che è tempo di vedere. Netflix colpisce ancora nel segno.
Una delle ultime serie evento del 2015: ancora supereroi, ancora Marvel, ancora Netflix. Jessica Jones racconta la storia di un'eroina sconosciuta ai più, ma che sembra già essere destinata a diventare uno dei personaggi più apprezzati dagli amanti di serie tv. La sua vicenda si inserisce all'interno di quel microcosmo di supereroi che operano nel quartiere newyorkese di Hell's Kitchen, dove solo qualche mese fa abbiamo fatto conoscenza di Daredevil. In Jessica Jones vengono in effetti riprese atmosfere e colori, come le modalità narrative, rispettando il disegno originario della Marvel di creare una mappatura dei suoi personaggi in una sorta di mitologia sui supereroi. Il risultato è una serie dal grande potenziale, che sa coinvolgere non solo con un eroe non convenzionale ma anche per ciò che la circonda, in special modo un nemico, Killgrave, che fin dal primo episodio sa creare inquietudine e terrorizzare davvero lo spettatore, trattandosi di un manipolatore della mente (e scusate se è poco). David Tennant è sempre un gran figo e sempre bravissimo; Krysten Ritter convince con la sua bellezza poco canonica ma pienamente espressiva, perfetta per un eroina contorta e ambigua come Jessica. Ancora non conoscete Jessica Jones? Male, molto male.
I fratelli Wachowski ci accompagnano in un viaggio adrenalinico attraverso le storie di 8 personaggi, legati tra loro da un incredibile destino, in un intreccio di voci e avventure in cui è un gran piacere perdersi. Riprendendo l'idea già presente nel loro precedente film Cloud Atlas per cui tutti gli esseri umani sono connessi tra loro tramite il filo invisibile e imprevedibile del destino, i due registi riescono a trovare negli stilemi della serialità televisiva il margine d'azione giusto per poter dare un raggio più ampio alla lor riflessione. I personaggi di Sense8, umani dotati di superpoteri che permettono loro di condividere sensazioni, emozioni, pensieri, ricordi, sapere con gli altri del gruppo, sono mondi intriganti e pieni di fascino, a cui è impossibile non affezionarsi. Un tripudio di colori suoni e azioni, grazie anche a una fotografia ricercata, una narrazione in vena di sperimentazione a una colonna sonora quanto mai adatta a ogni momento raccontato. Alcune pecche a livello di intreccio e dei cali narrativi e i dialoghi sono piuttosto evidenti, ma questo non pregiudica
il giudizio più che positivo
per questa prima stagione.
La comedy più bella, insolita, assurda e geniale dell'anno. Perdersela dovrebbe essere illegale. Le relazioni umane e la "favolosa" vita dei single vengono raccontate attraverso situazioni surreali e strampalate, costellate di troll svedesi, donne aliene, appuntamenti con robot, incontri imbarazzanti e situazioni ancora più tendenti al degenero, con un protagonista che è l'apoteosi dell'antieroe e nelle cui sfortune e miserie è impossibile non riconoscersi almeno un po'. Come già detto in precedenza, Man Seeking Woman potrebbe essere il parto di un folle o di un genio, quello dell'umorista Simon Rich, autore anche del libro da cui la serie è tratta. Una riflessione comica e irriverente sul mondo dei rapporti interpersonali che prende prestiti da più generi per creare uno stile assolutamente unico e inimitabile, una serie dalle tonalità indie che fa ridere e pure tanto.
A me piace un botto
. La seconda stagione è in arrivo, ci mettiamo in pari?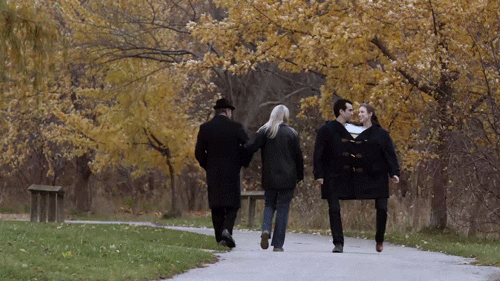 7) Mozart in the Jungle
In realtà si tratta di una serie del 2014 ma in Italia è stata distribuita a partire dal febbraio di quest'anno e di conseguenza la inserisco tra le serie migliori del 2015. L'ambiente irriverente, eccentrico, snob della musica classica viene raccontato attraverso questa serie ambientata dietro le quinte della Filarmornica di New York e in particolare attraverso i due protagonisti, una giovane clarinettista e il nuovo direttore d'orchestra interpretato dal sempre fascinoso Gael Garcia Bernal. Anche in questo caso siamo in piena scena indie e come ci si può aspettare si tratta di un prodotto dalle aspettative ambiziose e dalla scrittura attenta a mantenere uno stato di freschezza e innovazione nel mondo della narrazione seriale. Il risultato è un prodotto ironico, divertente, creativo per certi versi, con dei momenti esaltanti e che danno l'idea di qualcosa finalmente di diverso e in un certo qual modo ricercato. Anche Amazon sa darci soddisfazioni (e ce l'aveva già dimostrato con Transparent).
Siamo giunti alla fine di questa classifica. Non mi resta che augurarci un nuovo anno ricco di belle storie, da vedere e vivere. Sperando di essere più presente in questo spazio dal prossimo mese e per i successivi undici…
buon 2016 a tutti!!!